Carer Support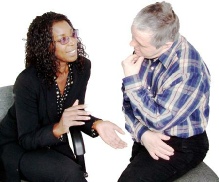 At Headway Luton we believe that it is important to support family members and carers as well as the person who has had the acquired brain injury. The effects are far reaching, impacting the whole family. The support we offer to carers includes:


Ad hoc telephone support or visits from the community support services.
Regular carers support meetings at Headway House. Further details can be found here.
Training sessions on acquired brain injury and other associated issues.
HOW CARERS CAN INPUT INTO HEADWAY'S SERVICES
Headway carers can get involved and make a valuable contribution to the work and development of services at Headway. Some examples of carer involvement include:
Attendance at key development meetings shaping future services
Involvement in fundraising events
Opportunity to raise issues with the board of trustees
Catering support for events
Please contact us on the number below for the latest meeting date.
If you wish to discuss any of these opportunities further or want to get involved please contact Community Support.
Community Support Services
Tel : 01582 876729 (office hours 9:00am - 3:30pm Monday to Friday)
Email: Lynne Atkins (lynne.atkins@headwayluton.com), Service Manager