Centre Services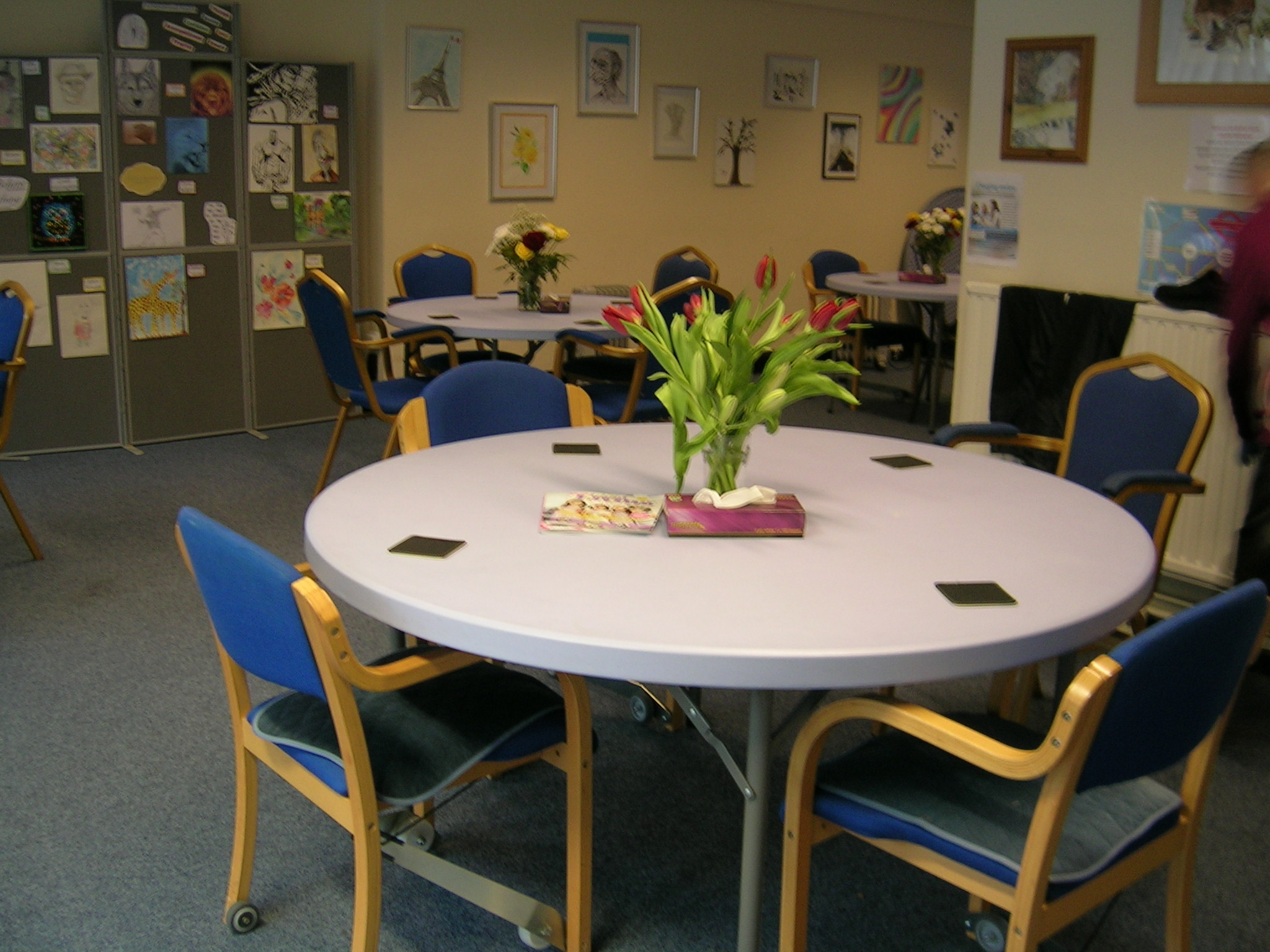 We currently operate two centres:
Alma Street, Luton, LU1 2PL
9:00am - 3:30pm, Monday to Friday
and at
Astral Park Sports & Community Centre,
Johnson Drive,
Leighton Buzzard LU7 4AY.
9:00am - 3:30pm, Wednesday only
Our Centres offer a diverse range of planned and informal cognitive rehabilitation sessions. These aim to support clients on their recovery journey. Furthermore, enabling them to 'move forward' in their lives: becoming more independent and achieving their fullest potential.

This person-centred approach works by engaging with clients to explore and agree relevant goals. An on-going process of review and re-assessment encourages and enables each client to reach for positive outcomes.

The focus of the Centres' timetable is to provide stimulating and meaningful social, educational and recreational opportunities. A sample range of popular activities includes: cognitive exercises (brain workout), literacy and numeracy, yoga, creative writing, music, computer skills, art, discussion groups and similar sessions. Click here for Timetable.

The cognitive sessions are aimed at improving skills in areas specific to brain injury including memory, aphasia, reasoning, perception, understanding brain injury, anger management and many more.

Additionally we promote the benefits of physical exercise, developing personal skills, well-being, self-esteem and self-confidence. Every day has a different programme and we regularly review and develop these activities. We are developing our own I.T. Skills and facilities to enable clients to access the vast array of resources over the Internet; both in the Centre and at home.

A 'taster day' is always offered; subject to availability and agreement. Centre attendance is frequently funded by your Local Authority; subject to eligibility.